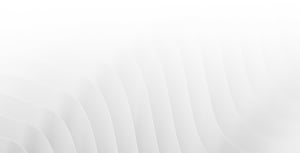 Privacy Policy for TheSpinalKinetics.com
1. Introduction
TheSpinalKinetics.com (the "Website") is owned and operated by Spinal Kinetics LLC ("we," "us," or "our"). Your privacy is important to us, and we are committed to safeguarding your personal information. This Privacy Policy outlines how we collect, use, and protect your data when you visit our Website.
2. Information We Collect
We may collect the following types of information:
Personal Information: We may collect your name, email address, phone number, and other personally identifiable information when voluntarily provided by you.

Non-Personal Information: We may collect non-personal information such as browser type, device type, and website usage data to improve our services.
3. How We Use Your Information
We use your information for the following purposes:
To provide and enhance our services.
To communicate with you, respond to inquiries, and send updates.
To analyze and improve our Website.
To comply with legal obligations.
4. Third-Party Services
We may use third-party services, such as analytics tools or social media plugins. These services may collect data, and their privacy practices are governed by their respective policies.
5. Data Security
We implement reasonable security measures to protect your data, but no method of transmission over the internet is entirely secure. We cannot guarantee the absolute security of your data.
6. Your Choices
You may:
Review, update, or delete your personal information by contacting us.
Opt out of receiving promotional emails.
Disable cookies through your browser settings.
7. Children's Privacy
Our Website is not intended for children under 13, and we do not knowingly collect personal information from them.
8. Changes to this Policy
We may update this Privacy Policy periodically. Changes will be effective upon posting the revised policy on our Website.
9. Contact Us
If you have questions or concerns about this Privacy Policy or our data practices, please contact us at info@thespinalkinetics.com.